The Cylinder and Piston Assembly
for the Naval Brass Vertical Engine

&copy John R. Bentley 2005.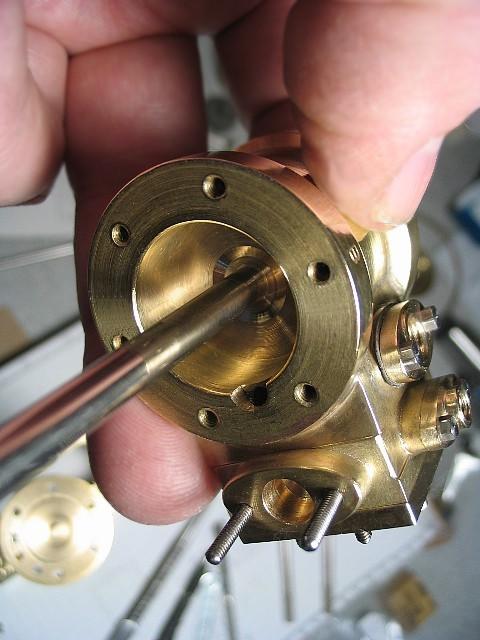 The cylinder assembly temporarily held together for a photo opportunity during construction.



Below: Initial milling complete on the bottom cover.

The recessed area provides a mounting position for the valve rod guide.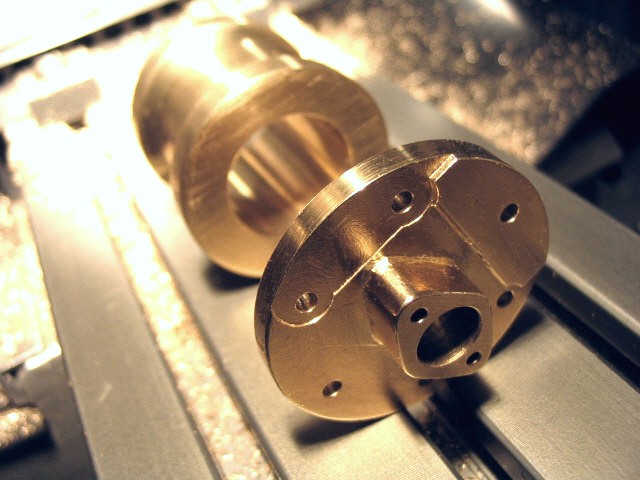 Begining work on the valve block with a ball endmill.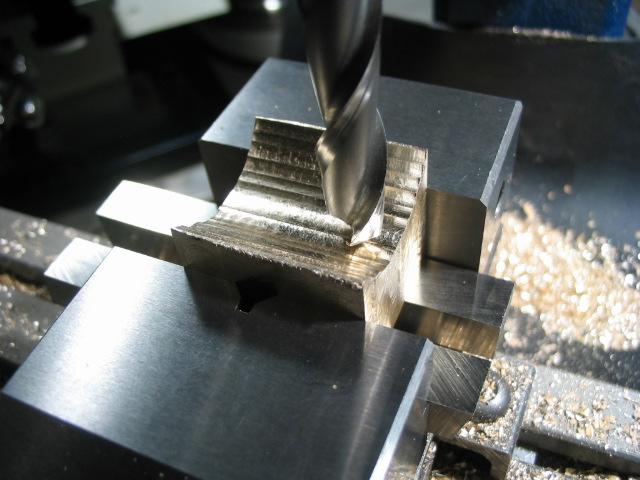 Using a flycutter to match the curve to that on the outside of the cylinder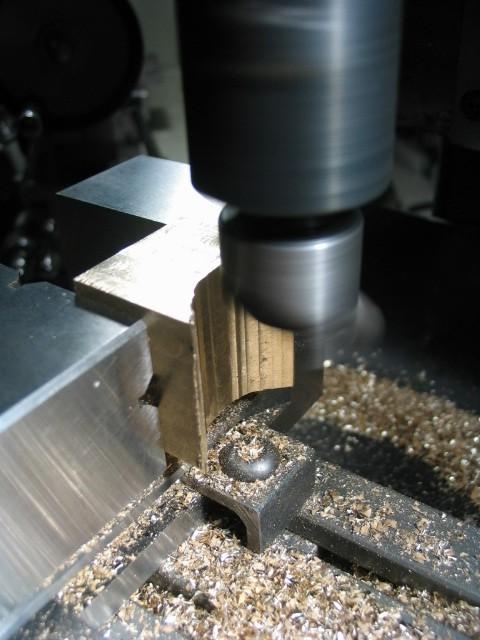 The partially finished valve block ready to be silver brazed to the cylinder.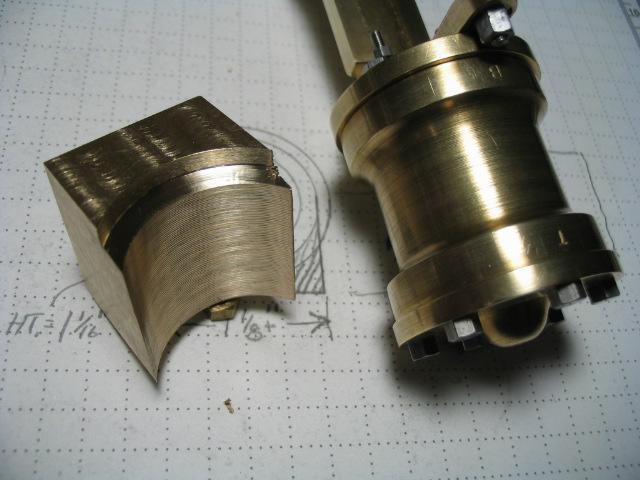 Drilling the steam passages in the completed assembly using the Taig Micro Mill.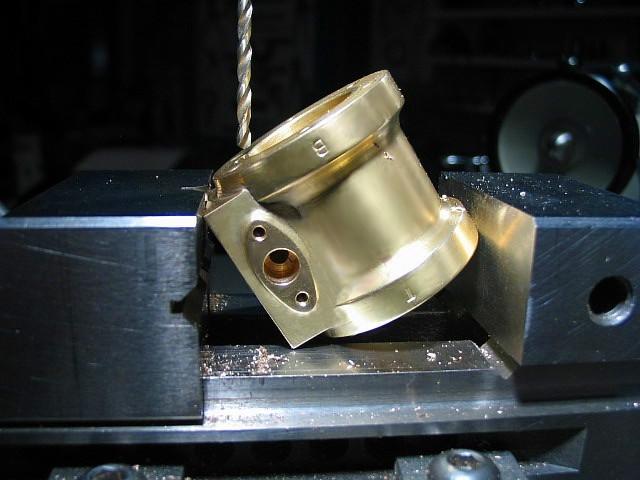 Careful aim required!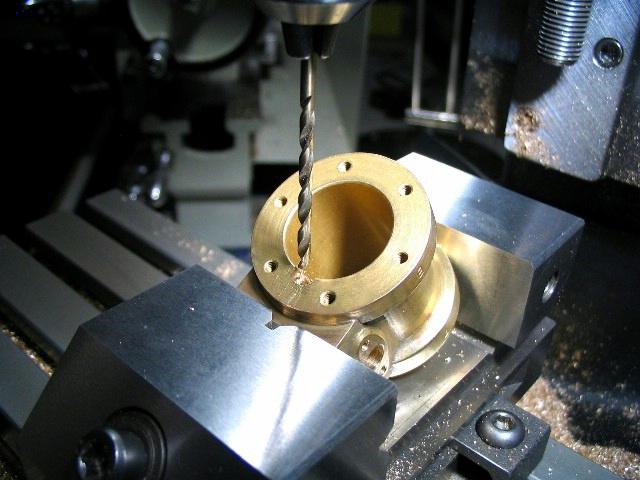 One drain cock. The body was made from 660 Bearing Bronze and the plug from Naval Brass.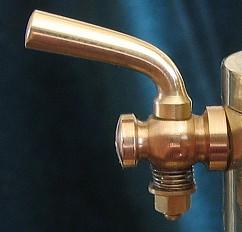 These things work well and are not difficult to make in spite of their somewhat small size.



Making a pattern for the lagging from blue paper.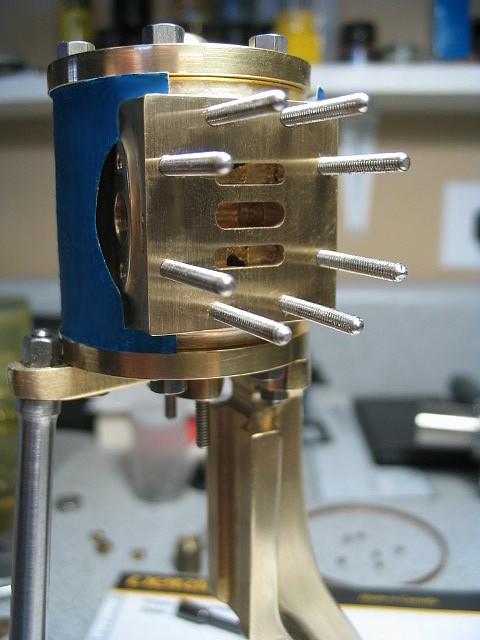 The final brass lagging sheet. I used thick material (1/32") to avoid denting it in future.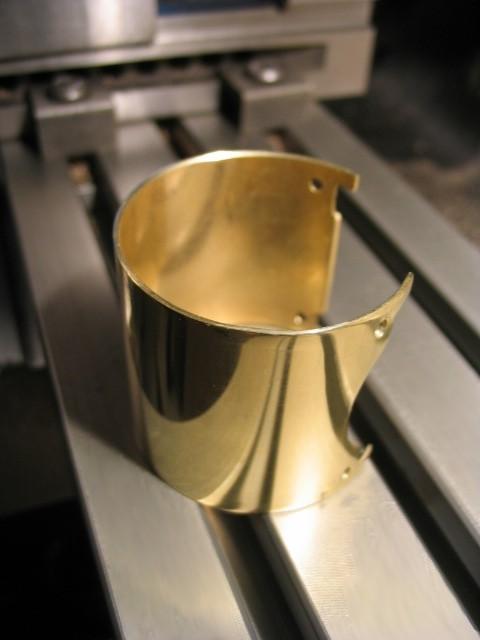 Everything in position prior to final finishing.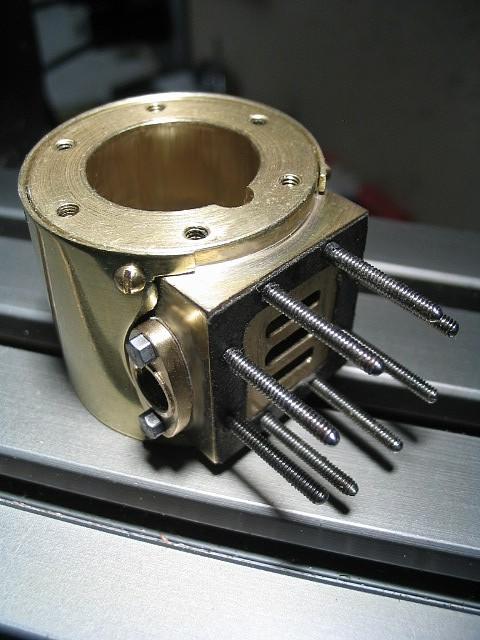 The piston - made from 660 Bearing Bronze on a Stainless Steel rod.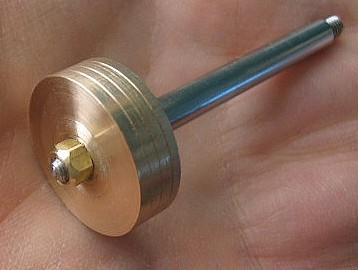 BACK